The weather outside is literally frightful.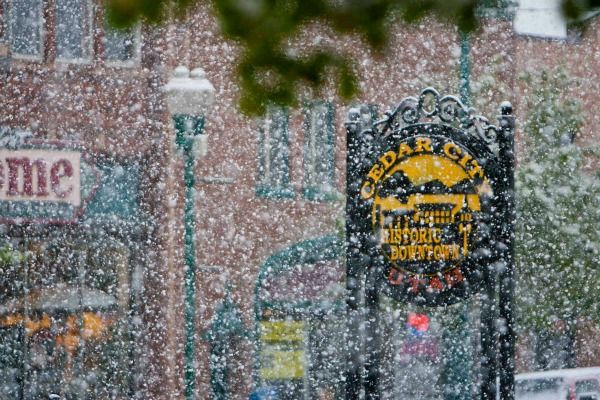 It feels like it snowed about seven feet last night, but apparently I'm exaggerating by at least six.
With the start of a new year, it only seems fitting that I look outside to see a blank slate.
I would be completely lying to you if I said 2012 was "my year". When I look back on 2012, it is hard for me to see past the difficulties encountered. However, as I've thought about it more, I believe that it wasn't that 2012 was
bad
, but 2011 was just so
good
.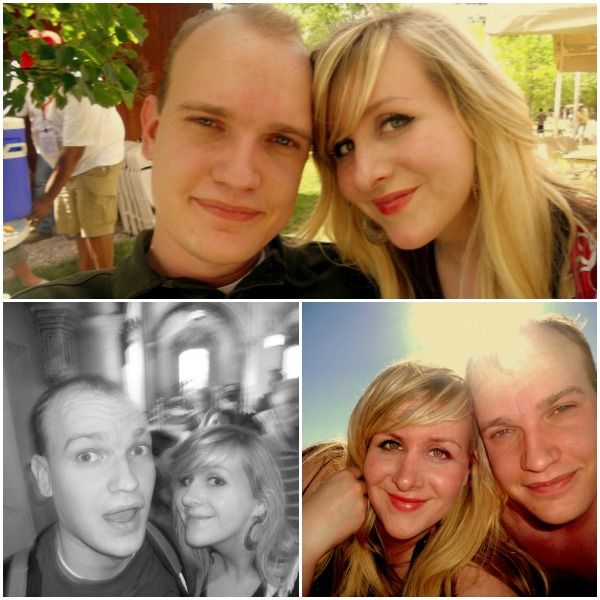 My first year of marriage was as blissful as any time I can possibly imagine. We Disneyland-ed, we Las Vegas-ed, we lived down the street from my amazing family, we had absolutely no financial worries, I loved school, James loved his job, and life seemed just about perfect.
When I look back, I'm not even sure this time was real. It seems like some kind of fairy tale. This last year, while certainly not as horrible as it could have been, was nothing close to the fantasy life my husband and I had created for ourselves the year prior. I won't list out my grievances with 2012, because compared to a lot of people they were minimal, but for me it was a difficult year. In an effort to see a brighter perspective, I started making a list of the things I had learned in 2012. Here are a few:
1. Trust in your husband, and love him through hard times.
I am a perpetual worry wart and I have a hard time seeing how things are going to fall into place. Fortunately, I was blessed with a husband who is very relaxed and confident. This year I learned that when I can't see the bigger perspective, I can rely on the confidence of my husband and know that he will take care of us. I also learned that relationships become so much more fulfilling when trials are faced and conquered together.
2. Confidence cannot be based on the reassurance of others.
I am a girl who gets a lot of self worth from the opinions of others. This year I learned that this mentality is destructive. Being confident in my abilities cannot be tied to the opinions of anyone else.
3. Serving others helps you more than anyone else.
This year I tried to be mindful of the needs of others and act on those needs. I know this is an area that I can definitely improve on in coming years, but the little exposure I did get to service is something that helped get me through this year. I learned that the feeling you get from helping someone in need is more valuable than monetary compensation. Kind of cheesy, but totally true. I can easily see that many of the blessings I received this year were directly tied to service rendered.
4. Having a busy life is not the same as having a full life.
This year I had to give up doing some things I loved because of the stress it put on my relationship with myself and others. If you love doing something, but are constantly stressed maybe it is not the thing to do. I learned that I would rather be a little bored sometimes than be worried all of the time.
5. Family is everything.
Duh, right? Well I maybe forget about this for a little bit this year. My husband needs to be priority one. Preparing for my future family needs to be a huge focus in my life. My parents, siblings, and extended family will be mine for eternity. Cultivating those relationships needs to be a primary focus.
Kind of deep right? Haha. Did you know I had it in me?
Anyway. I feel like 2013 is going to be my favorite year yet. We have some
huge
changes coming up this year (more on that later) and while I feel mostly unprepared, I know that with a little work I am in for the time of my life.
Happy (belated) New Years!!